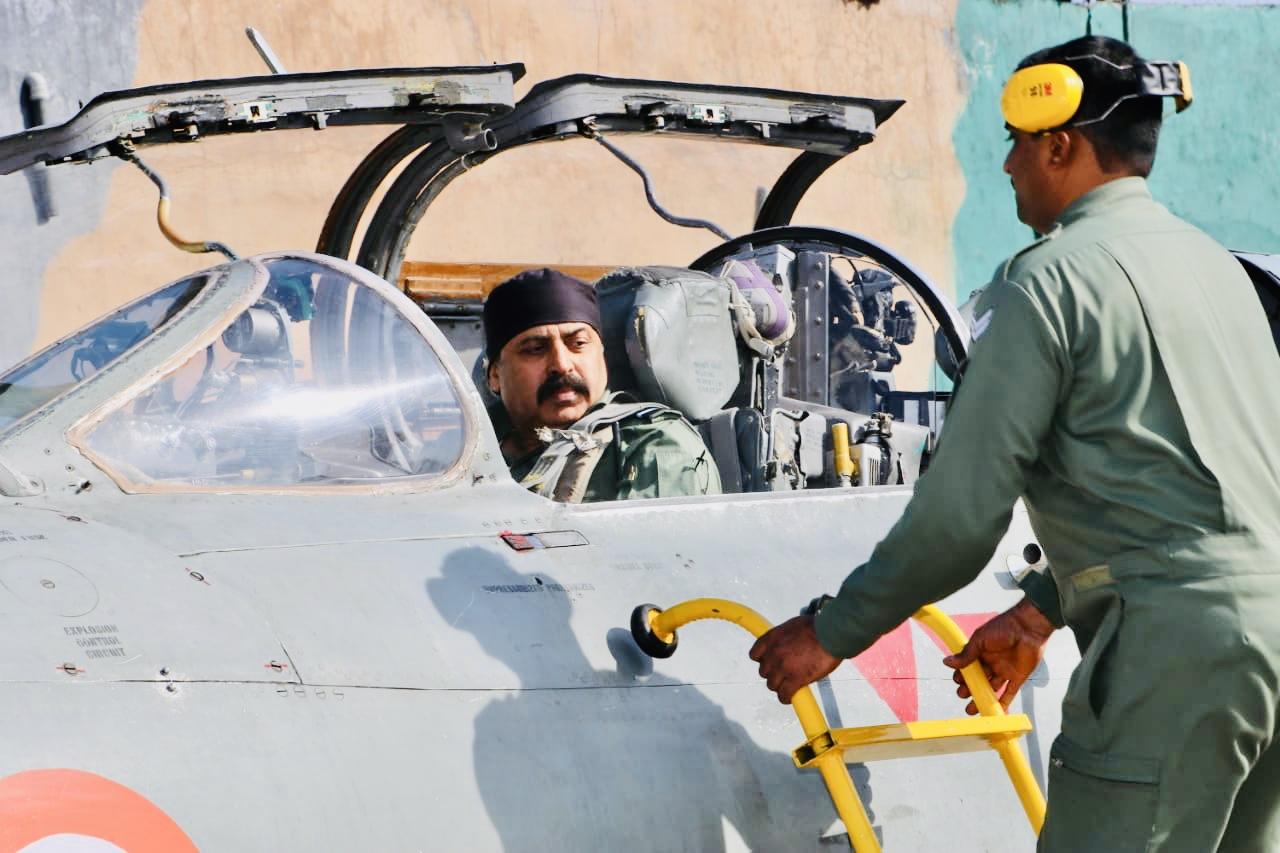 New Delhi: On the first anniversary of Balakot air strikes, Indian Air Force (IAF) Chief Air Chief Marshal RKS Bhadauria on Wednesday flew a five aircraft mission at Srinagar Air Base along with aircrew from Squadrons that had participated in the operations on February 26th and 27th last year.
The chief flew a MiG-21 Type 69 aircraft along with the Commanding Officer of 51 Squadron, Gp Capt Kamran Nazeer in a formation comprising of one MiG-21, two Mirage-2000s and two Sukhoi-30 MKIs.

February 26, 2019 was a momentous day as it bore testimony to the professionalism and operational preparedness of men and women of the IAF who successfully executed a very complex mission and achieved their objectives under extremely challenging conditions, IAF Spokesperson Gp Capt Anupam Banerjee said.

On this day, the IAF salutes the spirit, tenacity and sacrifice of its brave Air Warriors and assures the Nation of its unstinted resolve, he added.

The IAF stands shoulder to shoulder with other Defence Services in discharge of its sacred duty of defending the nation's sovereignty and integrity, Gp Capt Banerjee said.
---