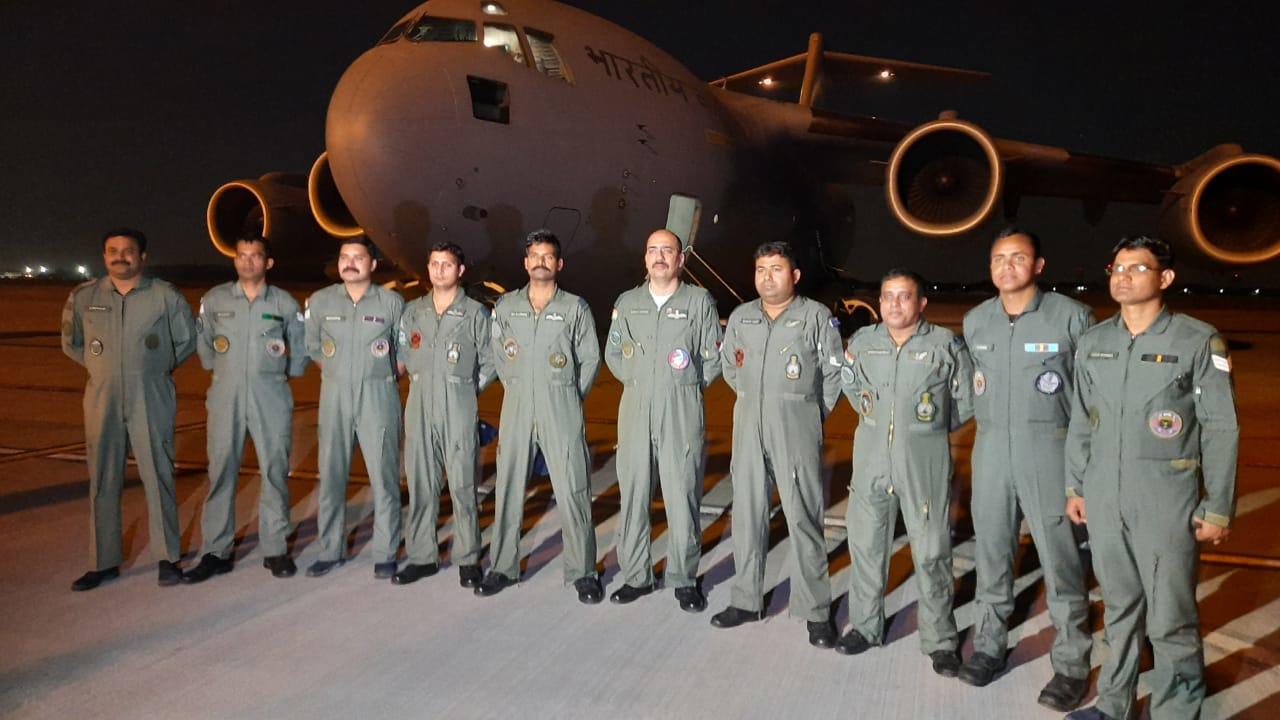 New Delhi: Indian Air Force's (IAF) transport aircraft C-17 'Globemaster' on Monday took off from Hindan airbase for Tehran to airlift Indian citizens in the wake of coronavirus outbreak worldwide.
"IAF's medical team and support staff is onboard the aircraft for the humanitarian assistance mission. The aircraft will return with Indian citizens in the early hours of March 10," IAF spokesperson Gp Capt Anupam Banerjee said in a statement.

Indian Air Force has made all necessary operational and medical arrangements to ensure expeditious and safe return of our countrymen from Iran, he added.

The outbreak of the new coronavirus that causes COVID-19 in Iran is one of the deadliest outside China, the virus originated late last year.

"At least 194 of our compatriots who fell sick with the Covid-19 illness have passed away," Iranian Health Ministry spokesman Kianoush Jahanpour said in a televised news conference.

Mr Jahanpour added that 743 new infections were also confirmed within the past 24 hours, bringing the number of cases to 6,566 spread across all of Iran's 31 provinces.

With 1,805 infections, the capital Tehran remains part of the province with the most cases, the spokesman added.


---