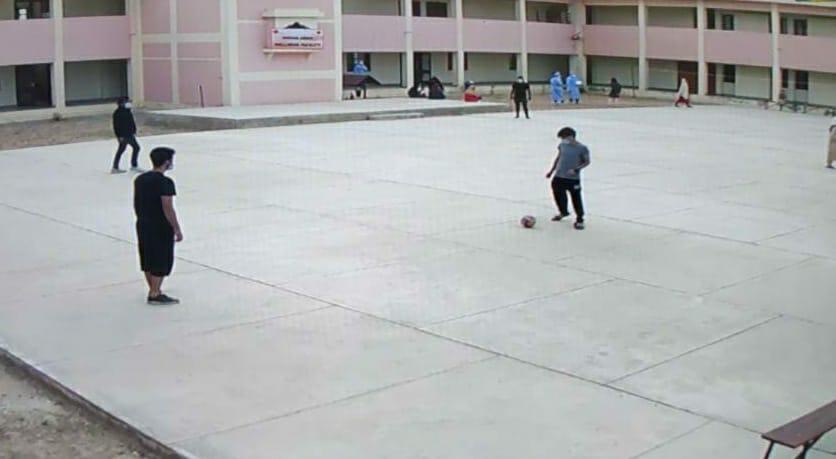 Jaisalmer: The Indian Army Wellness Centre at Jaisalmer Military Station in Rajasthan has become a hub for adventure and sports as the Indian nationals who were evacuated from Iran and quarantined at this centre were seen playing footballs and hand ball.
The second batch of 53 Indians who had been evacuated from Iran and had been shifted to Army Wellness Centre at Jaisalmer today morning have settled down at the quarantine facility.

The Army authorities briefed the people about the facilities available at the Wellness Centre as well as the precautions to be taken against COVID-19.

The first batch of people have since well settled and were seen playing games like Volley Ball, Badminton, some even tried their hand at soccer.

It was an exhilarating sight when people came together to offer prayers inside the Wellness Centre.

The solidarity demonstrated by people amplified their resolve to overcome the challenges presented by COVID-19.
---