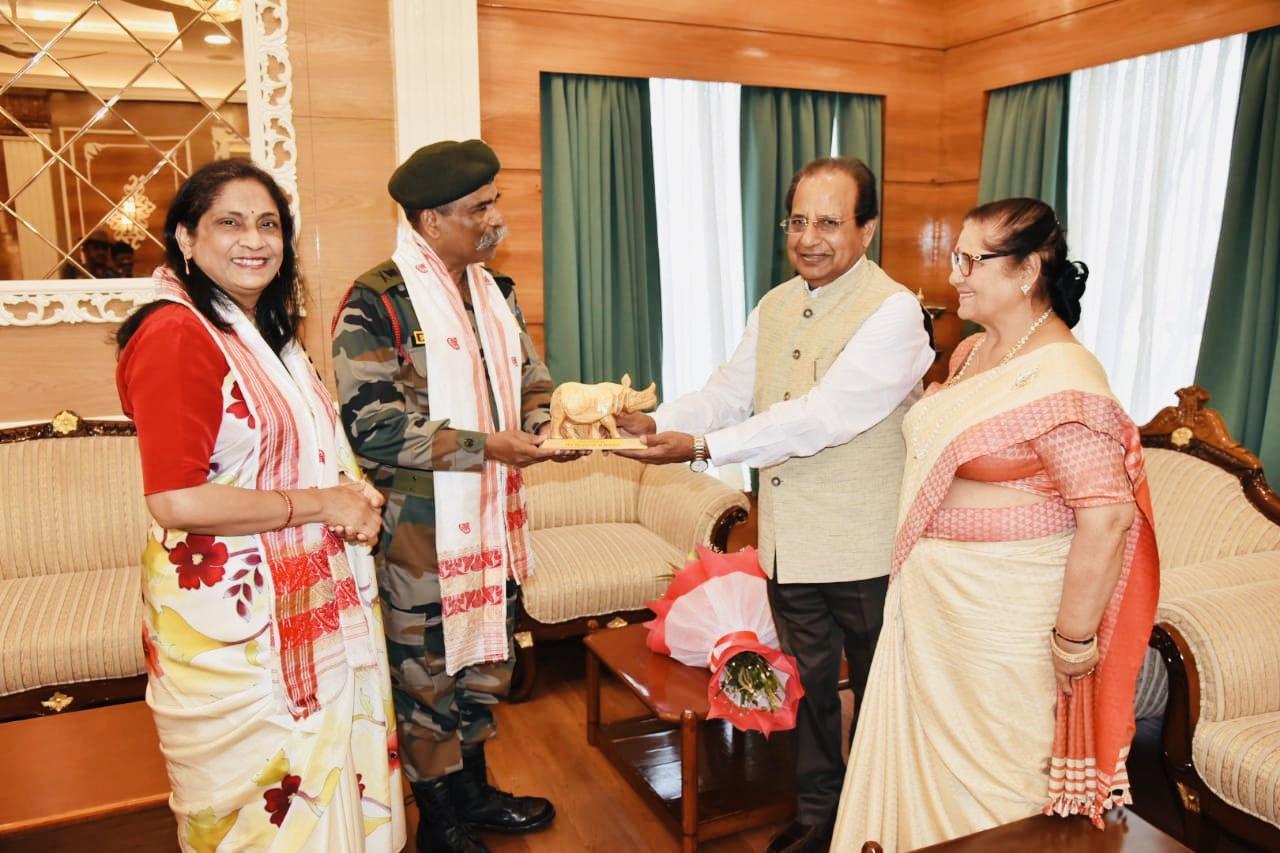 Guwahati: Indian Army's Gajraj Corps General Officer Commanding Lt Gen Shantanu Dayal was on Tuesday called on Assam Governor Jagdish Mukhi at the Raj Bhavan here.
The General Officer apprised the Governor of the actions being taken by the Indian Army and Assam Rifles in coordination with other agencies, towards maintenance of peace and tranquility in the State.

During the interaction, the GOC of Gajraj Corps discussed a number of issues including internal security and welfare measures in the state besides the good work being carried out by the Army in the field of woman empowerment, youth development, upliftment of the living standards of the people residing in the remote areas of Assam, Tezpur-based Defence PRO Lt Col Harsh Wardhan Pande said.

The Governor lauded the untiring efforts of the Armed forces in difficult conditions and complemented them for their people friendly initiatives.

The GOC assured the Governor of continuing assistance of Army and Assam Rifles to the people of Assam for achieving lasting peace, development and prosperity.
---