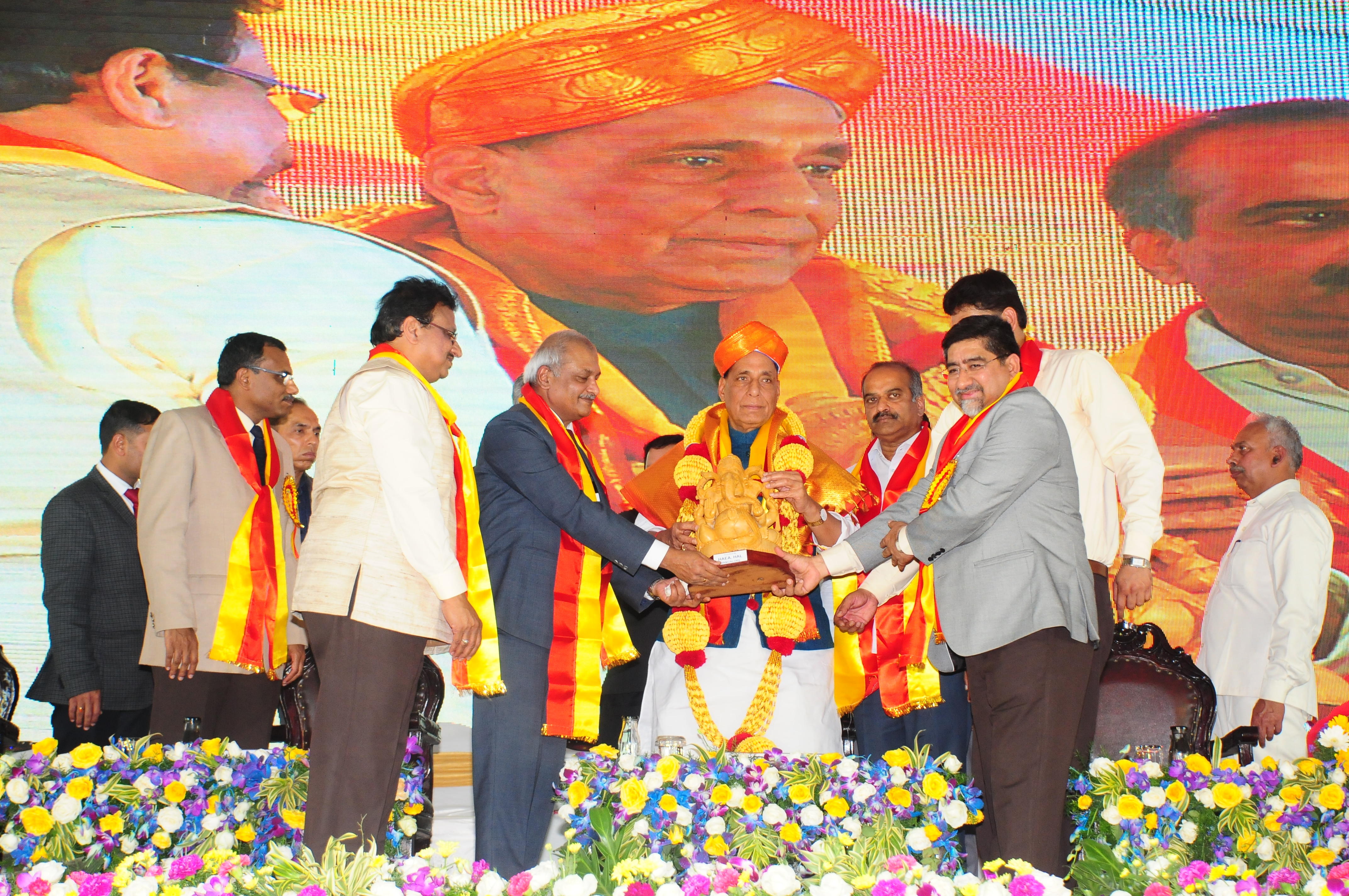 Bengaluru: Defence Minister Rajnath Singh has hailed HAL's contribution in the nation building calling it as the backbone of the Indian Defence Forces.
"While there is every reason to be happy about its performance especially in the last five years, the Company should prepare itself to take up the challenges in the emerging market. HAL should see the competition as an opportunity", he said at Kannada Naada Habba, a cultural event organized at HAL here on Thursday.

The Minister inaugurated the program in the presence of HAL officers, employees, Kannada luminaries and others.

The Defence Minister complemented HAL for celebrating the rich heritage and the language of Karnataka which he said has contributed immensely in enriching India's diverse culture. The state is a beautiful mix of modernity and tradition with great history, he said.


---