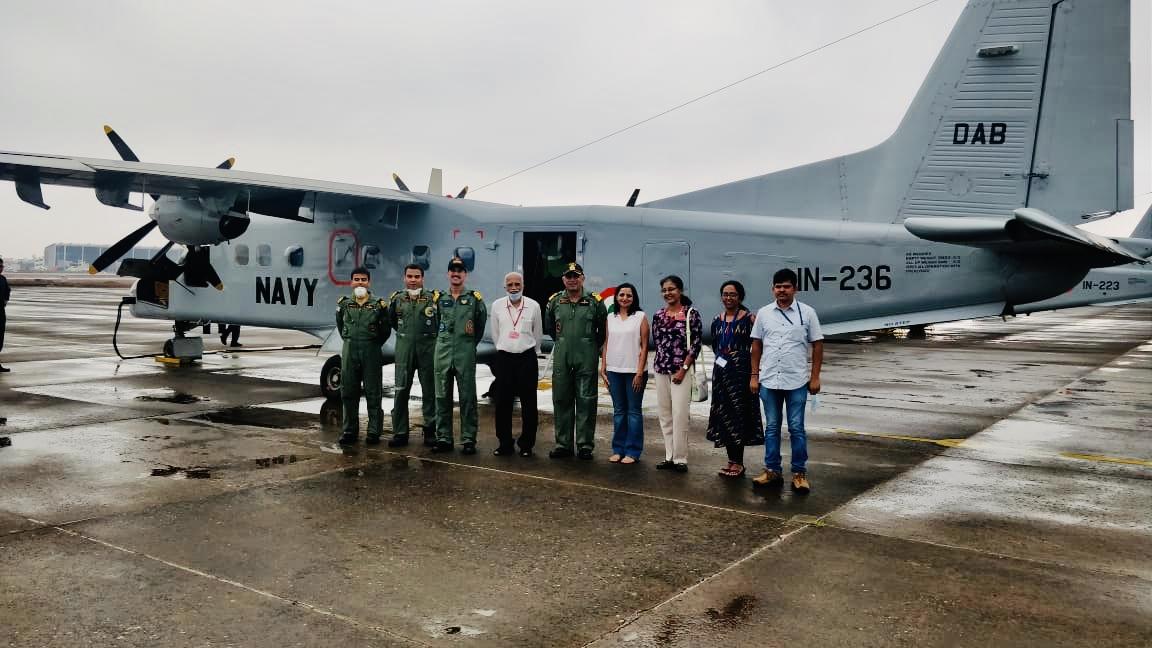 New Delhi: Indian Navy's Dornier aircraft carrying a team of four doctors from Goa State Health department, took off from INS Hansa to Pune on Wednesday.
The medical team led by Goa Medical College HOD Microbiology Dr Savio Rodrigues will undergo training to set up a COVID test facility at Goa.

A navy official said a request for providing air transport was received by Flag Officer Commanding Goa Area during the late hours of March 24.

"We immediately initiated necessary procedures and the aircraft took off in the morning today. A few samples of COVID-19 suspects were also carried by the medical team for testing," an Indian Navy spokesperson said.

The medical team is likely to return to Goa on March 27 post completion of the training.

India has been put under complete lockdown for 21 days starting today.

All public transport have been banned while any kind of non-essential movement outside the house has also been prohibited.

Prime Minister Narendra Modi made the big announcement on Tuesday night and said that this is the only way India can fight coronavirus.

Meanwhile, the coronavirus death toll in India has gone up to 12 with the death of a man in Tamil Nadu.

Worldwide, over 18,000 people have died so far and over 6,000 have died in Italy alone.

Italy has now doubled the death toll in China, where the virus originated last year.

The total number of cases have crossed 4,00,000 across the world.
---