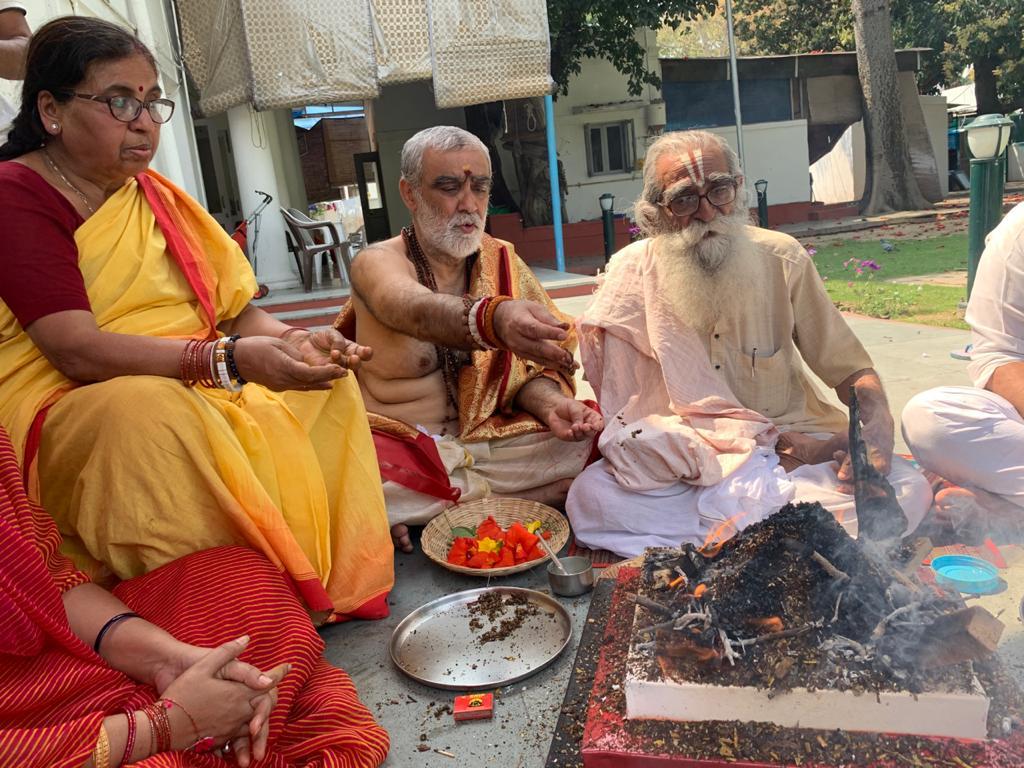 New Delhi: Amid spurt in deadly coronavirus cases, Minister of State for Health and Family Welfare Ashwini Choubey on Sunday organised a recitation of "Sundar Kand" path and "Vishnu Sahasranama" at his residence here in an effort to protect from diseases and ensure good health.
Sunderkand is a chapter in the Ramcharitmanas written by poet Tulsidas. The chapter talks about Hanuman's visit to Lanka.

The minister prayed to almighty for safety and good health of Indians.

Incidentally, Prime Minister Narendra Modi had given a clarion call of "Janta Curfew" on Sunday — which was observed nationwide.

Talking about success of "Janta Curfew", Mr Choubey said, "The Indian nationals have united against this pandemic and the way they have participated in the Janta Curfew are really commendable."

Mr Choubey along with his family members and staffs clapped for the Coronavirus warriors, who are working tirelessly day and night in providing medical services to the affected people.

He also urged the people not to get into panic mode but asked them to be aware and alerted.

Bihar reported a first death in Patna due to deadly epidemic. A 38-year-old man died at Patna AIIMS on Sunday.

The minister expressed solidarity and said, "The almighty gives strength to the grieved family."

He also advised people to stay home for few days, maintain social distancing and always wash hands.

India has reported around 390 positive cases of coronavirus, including six fatal.
---