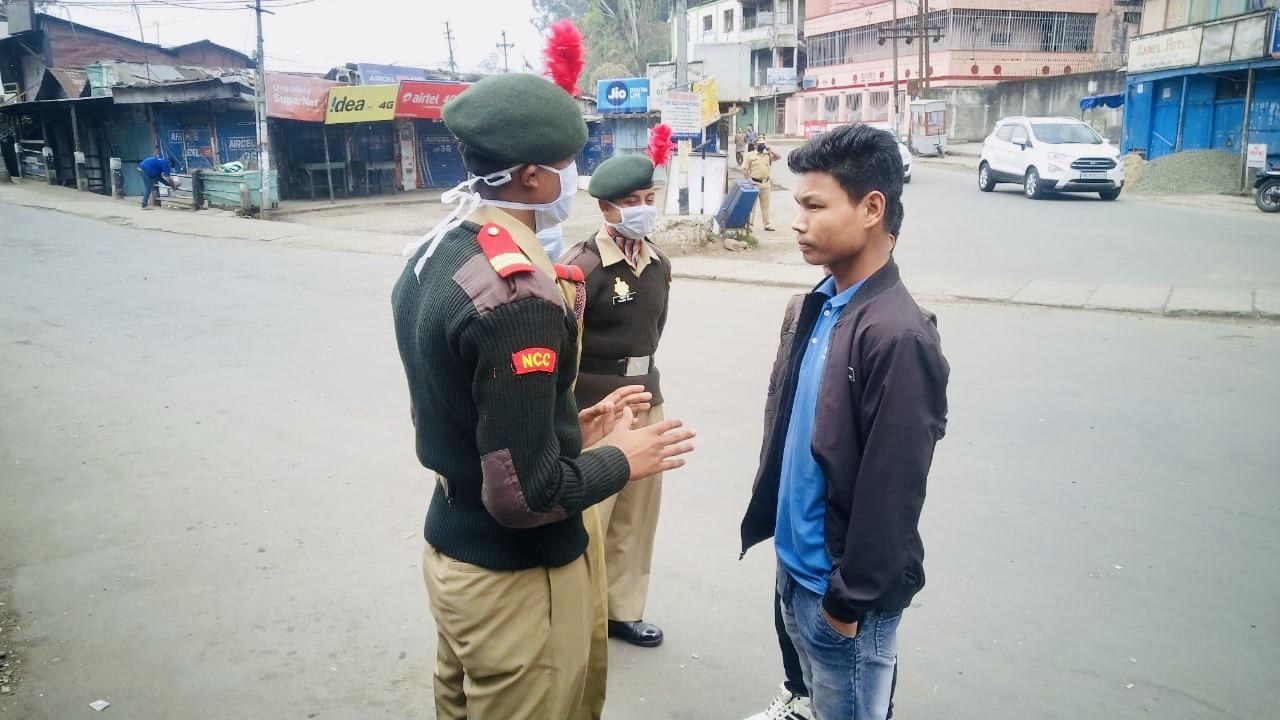 Shillong: In the wake of fast-spread of deadly Coronavirus and to help in containing it, the cadets of National Cadets Corps (NCC) on Saturday assisted the Civil administration in enforcing the Prohibitory Orders issued by the state as well as the central government.
"NCC cadets of Shillong Group, on the request of District administration, assisted in District Administration also created awareness about fight against Corona Virus in Shillong," Shillong-based Defence PRO Wing Commander Ratnakar Singh said.

A total of teams of NCC cadets with one Associated Offices and One military Staff (PI) were deployed to assist the local police at key locations in the city.

The district administration has lauded the selfless efforts of NCC officials and Cadets of NER Dte for a war footing response.

The Union Ministry of Health and Family Welfare on Saturday said a total of 298 cases of coronavirus have been reported in the country so far.

Of the total number, four people have died and 22 others have recovered.

The numbers indicate 98 new cases over 24 hours, with the growth rate almost doubling since over the same period on the last instance when 50 new cases were reported on Friday.

Worldwide deaths surged past 11,000 on Saturday, according to data collected by the Johns Hopkins University in the United States.

More than 277,000 people have been infected, while some 88,000 have recovered.
---